By Sian on Oct 15, 2013 with Comments 1
I know that eating healthy can be more expensive than eating your ready to eat junk food. But, please don't dispair, we have come up with 10 super foods that are even cheaper than your junkest food. And, your body will be thanking you…I promise!
Kale, don't like the taste?  Try them roasted and the taste is completely different!
All types of the magical fruit and we are talking beans here.  They are even cheaper if you buy them dried.
Oatmeal, just like your Granny said.  Eat your Oats!
Eggs-packed with protein and they are the perfect portion controlled.
Canned tuna, salmon and even chicken.
Brocoli, don't be afraid to buy it frozen, just as good and just as good for you!
Cauliflower, this can sometimes be a bit pricey but a little goes a long way.  Have you tried faux pizza crust and faux fried rice with cauliflower?  So good!
Bananas, a perfect grab and so snack and it doesn't require washing!  Try blending a frozen banana!  You get ice cream and I kid you not.
Greek Yogurt, its super high in protein.  Just look for them on sale
Quinoa, this is the prefect protein source.
Your turn!  What is your cheap go to super foods?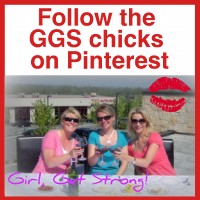 About the Author: I am a gym junkie but always find myself looking for new ways to stay active. You can usually find me hanging with my 2 kids at the soccer field, ice rink, dance studio or swimming pool. Other than that, I am usually at my computer, watching ellen, or making some fab dish for my hubby.
Comments (1)